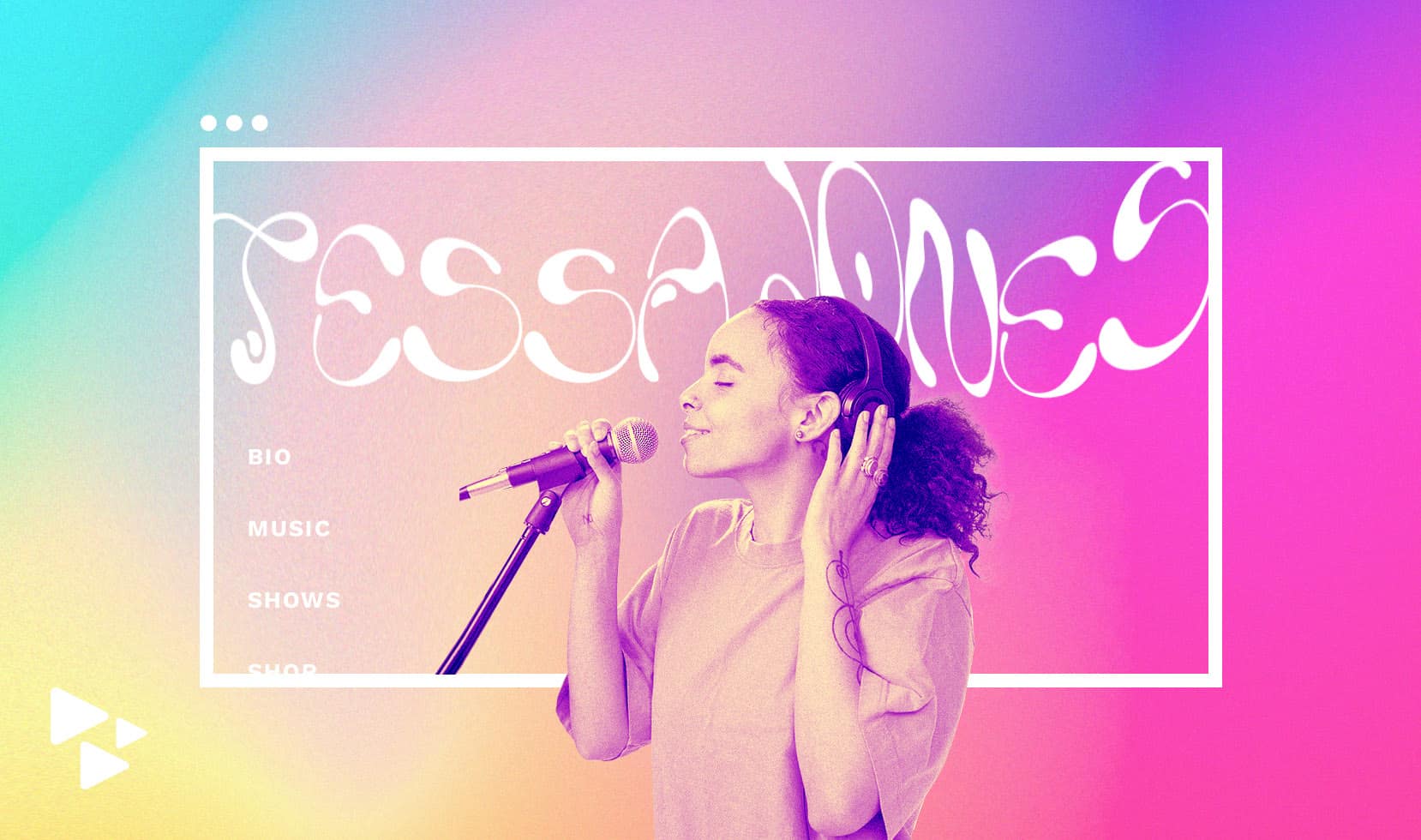 Freelance Artist's Guide to Electronic Press Kits
Here, we describe what an Electronic Press Kit (or EPK) is, why it's essential for an artist to have one, and how to go about creating one.
Through Melanie Kealey of CDBaby's DIY musicians blog
Making your own music is a real labor of love. You can devote all your heart and soul to creating the melodies and getting the right words. Bringing your songs to life is an unforgettable experience.
You can create music for love, but most artists also want fans to hear their music. Whether you're playing the role of publicist and promoter for your new album, or looking to book a tour for your band, an Electronic Press Kit (EPK) is a must-have for any musician – and especially an indie musician – trying to develop their careers.
What is an EPK for musicians?
An electronic press kit is an indispensable tool for musicians. EPKs communicate all the important information festivals, industry and media need to cover your music. It usually contains media resources that summarize your career to date. This includes an artist bio, promotional photos, music, videos, press quotes and more.
Why does a musician need an EPK?
Great music will make you stand out from the crowd. But your EPK will help you bring this music to the world in an organized and professional way.
If you are planning a press campaign for a new album or a new single, you will need an up-to-date EPK on hand. When you or a member of your team sends a pitch email to a news outlet, everything needed to promote your music is on the page.
An EPK is also handy when contacting venues, booking agents, or talent buyers. It's a quick and concise introduction to your music, and will show that you're not only well prepared, but also a good match for a specific venue.
How to make an EPK for your music
The best thing to do is make a music site and host your EPK there. This means you'll have a simple URL to share if someone asks for your bio, wants to share a video, or needs to listen to your latest version. You can also use these resources to create a downloadable folder that resides on a file sharing service, such as Dropbox or Google Drive, and link or share that URL.
Now that you know why you need an EPK, what should you include in your group's digital press kit?
What do I need for my EPK?
1. Your artist biography
Your band biography is the perfect way to make a first impression in your EPK. Include a long and short bio, as different news outlets and promoters may have different needs and word counts.
To help you create this bio, imagine it being used to introduce yourself out loud in a showcase or on a podcast. It can also appear on a venue's website, in a music review, or in a brochure.
Start your musician bio with a recent press quote, mention your music, then add a recent notable show or career highlight to complete it. Be sure to write it the way you want it to be received; this is your chance to create a compelling story that illustrates who you are as a musician.
2. Promotional photos
Add some high resolution images to your press kit. Those artist photo must be suitable for your purpose. If you are trying to book shows, use good quality live view shots. If you are promoting upcoming music, include posed promotional photos as well as your album cover or unique artwork.
Make sure to include a variety of sizes that will work in any avenue. You will need horizontal, vertical, and easily cropped images into square images.
3. Music
Whether you're creating an online resume for your career or actively promoting an upcoming release, you'll want to carefully consider the music you add to your EPK.
Add your new single or songs from your recent album, if your goal is to gather the press for this release. If you're putting together a press kit to book shows, pick a mix of your best-known and best-received songs, and make them easy to stream to a music player right on your page.
The key to adding music to your EPK is that the titles are clear and the songs are easy to listen to. Don't add too many leads; make sure you carefully select your song choices on your EPK, without flooding your target audience with too much music at once.
Don't want to have a free copy of your latest single yet? This is a case where password protection of your EPK can come in handy. Otherwise, creating an EPK as a public page is a good way to ensure that any talent promoter or buyer can access it quickly.
4. Album information
If you are promoting an upcoming album or latest release, help a manager, blogger, or radio station easily retrieve the details (in text) of your EPK.
Add information about your music that is easy to copy and paste. You can include album credits or liner notes mentioning songwriters and production crew, and place the lyrics in your music player for easy access.
Also update this information as your promotion evolves. If your song was playlisted and has been successful on streaming platforms, for example, add this information to help with future promotion.
5. Video
It is common for a festival or venue to share a recent video once they have booked a group to help sell tickets. By adding a video to your press kit, you enhance your brand by suggesting a video that best represents you and your music.
Choose a video that reflects your current goal for your EPK. Live video is perfect if you are booking shows or presenting your performances to date. If you have a video that accompanies your new single, put it on your EPK to help promote the album.
6. Press
There is no better way to add authenticity to your music than with press quotes or music reviews. Update them as your career progresses to ensure that anyone who accesses your EPK sees recent reviews that speak to the music you are currently making. These reviews will help you give the impression that your music has momentum, especially if you are promoting a release.
Add quotes from room owners, music reviews and more. To make sure your EPK looks concise and remains easy to scan. Use a phrase, then link to a full review. As you get new press, swap the most relevant quotes.
7. Social and streaming links
Your social and streaming links will paint a more complete picture of your artist brand and your music.
If a news outlet is developing a story on your new album, seeing your online presence across all channels will help them understand you better. A venue or booking agent, for example, may be interested in seeing if you regularly promote shows and get good engagement.
Add links only to the platforms you are active on and show that you have developed your social media presence in a professional manner.
8. Downloadable files for more information
To make sure your EPK is concise and easy to scan, consider adding additional files to upload. This may include PDF versions of your bio, MP3 or WAV format tracks, links to download additional promotional images, or a scenic plot.
You can also create a downloadable version of your press kit and add it as a file to your EPK for further reference.
9. Contact details
Finally, to make sure you are easily reachable for further information or follow-up details, add contact information to your EPK. This could just be your email address, but it could also be your manager, your publicist, or anyone else who works with you.
---
Create an EPK with Bandzoogle and get 15% off your first year PLUS 2 Free Baby Standard CD submissions with any year plan! Build your EPK now.
A digital press kit should contain everything about you on one page and be easy to scan. If someone is interested in your music, they won't want to search all of your social media to find out what they need.
Help people listen to your music and book your group by putting all your media assets in one place. Update your EPK regularly, using it as a valuable tool to market your music. About the Author
Melanie Kealey is the communications manager of the Bandzoogle music website platform. In addition to overseeing the Bandzoogle blog, she regularly writes articles with helpful website tips for musicians. Melanie also coordinates external communications, including email marketing and social media. She lives in Ottawa with her two young sons and her husband, musician Tyler Kealey.