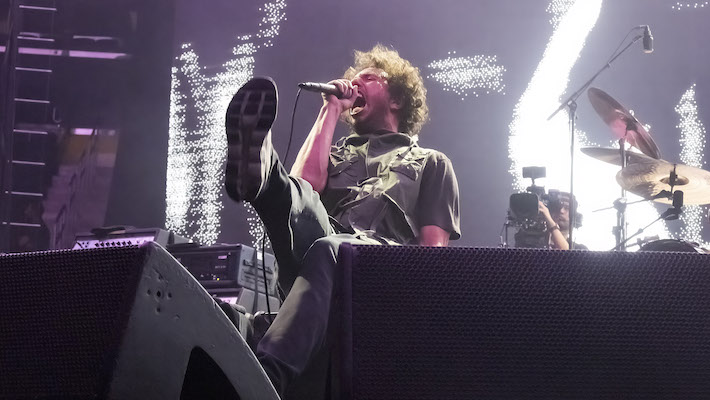 How did Zack De La Rocha suffer his leg injury?
Rage Against The Machine has canceled the European and UK leg of its tour due to singer Zack De La Rocha's leg injury. During the later stages of the band's tour of the United States, De La Rocha performed seated. But how did he hurt his leg to begin with?
What is Zack De La Rocha's leg injury and how did it happen?
De La Rocha's leg injury originally happened in Chicago. Rage Against The Machine played at the United Center on the second night of their reunion tour. During the fourth song, "Bullet In Your Head", De La Rocha was moving wildly on stage, then suddenly injured his left leg. He was helped off stage a bit, but then came back and told the crowd, "I don't know what happened to my leg right now. But you know what? We are going to continue this fucking shit. If I have to crawl on this stage, we'll play for you all tonight. We have come too far.
He completed that show seated and leaning against a monitor and has done so at the band's subsequent gigs ever since. The final three shows of the Rage Against The Machine US tour were held in New York's Madison Square Garden, and De la Rocha sang while seated, although he occasionally tried to hop on one foot.
With the European and UK tour cancelled, Rage Against The Machine and Zack De La Rocha released a statement saying, "Zack needs to go home to rest and rehabilitate. The flights, travel time and rigorous schedule in the UK and Europe are simply too risky for full recovery.
No plan to postpone these plans has yet been announced.