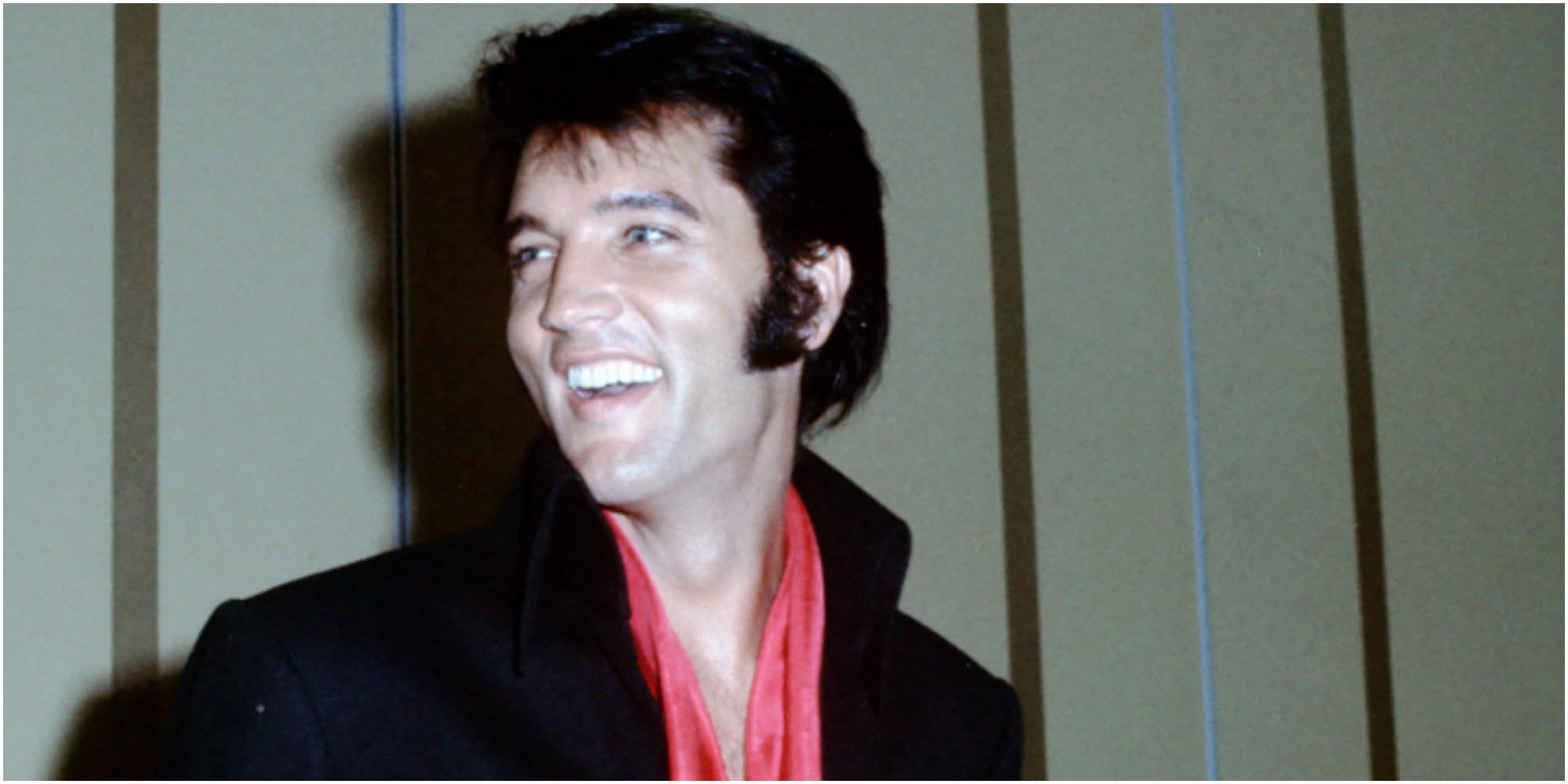 'In the Ghetto' songwriter wished the king of rock and roll would sing part of this iconic song differently
One of Elvis Presley's most powerful songs was 1969's "In the Ghetto". Written by the late Mac Davis, the song was Presley's first to reach the top 10 in over four years. It would eventually peak at No. 3 and spend five weeks in the upper levels of the Top 10. However, while he was more than happy with the recorded version of the song, there was a part of the dynamic song that Davis wanted. The King of Rock and roll would have sung differently. '
What inspired Mac Davis to write "In the Ghetto"?
According to The Tennessean, Davis was inspired to write the heartbreaking song in his twenties.
"I was in my twenties. The word "ghetto" was only just starting to gain popularity to describe the parts of urban areas where the poor lived and could not get out. They were stuck there and everyone went to the suburbs, "he explained.
"I grew up with a little boy whose father worked with my father, and he was a black boy. We were good friends, 5 or 6 years old. I remember he was one of my best friends. But he lived in a part of town, and I couldn't understand why they had to live where they lived, and we had to live where we lived, "explained Davis.
"We didn't have a lot of money, but we didn't have broken bottles every six inches. It was a dirt street ghetto where he lived.
Elvis Presley's memorable delivery of the song made Davis wish he had recorded a part differently.
Presley received the song on January 20, 1969, reported the Elvis History Blog.
However, Elvis generally avoided recording songs with political messages, the blog reported. He loved the song, was convinced of its message and was deeply attached to the image it conveyed.
Therefore, it took Presley 23 takes to bring the song to where he thought it should be vocally.
However, Davis had a different response to the tune.
"I heard it on the radio, while driving down the street. I remember saying, "I wish he hadn't said 'Ghet-to'. I would have liked him to say 'In the Ghetto'. He's a typical songwriter, you know. But it was about five seconds and then I realized I had had huge success, "he told The Tennessean.
The song was said to have been originally intended for another big star
Davis didn't just write "In The Ghetto". He also wrote Presley's staples "Don't Cry Daddy" and "A Little Less Conversation".
In her autobiography, Presley's ex-girlfriend Linda Thompson wrote that "In The Ghetto" was meant to be sung by Sammy Davis Jr ..
In "A Little Thing Called Life," Thompson said Davis Jr. turned down the air reported by Express.
"Elvis said that a writer gave this song to his friend Sammy Davis Jr., he turned it down. Sammy said, 'In all authenticity I can't do this song because I've never lived that way, but I'm going to tell you who did it, Elvis Presley,' "said Thompson.
However, "Davis gave the song to Elvis who sang it with such authenticity and feeling because he had first-hand experience of living in the ghetto," Thompson wrote.
RELATED: Visitors to Graceland Cannot Visit the Bathroom Where Elvis Presley Died For This Reason