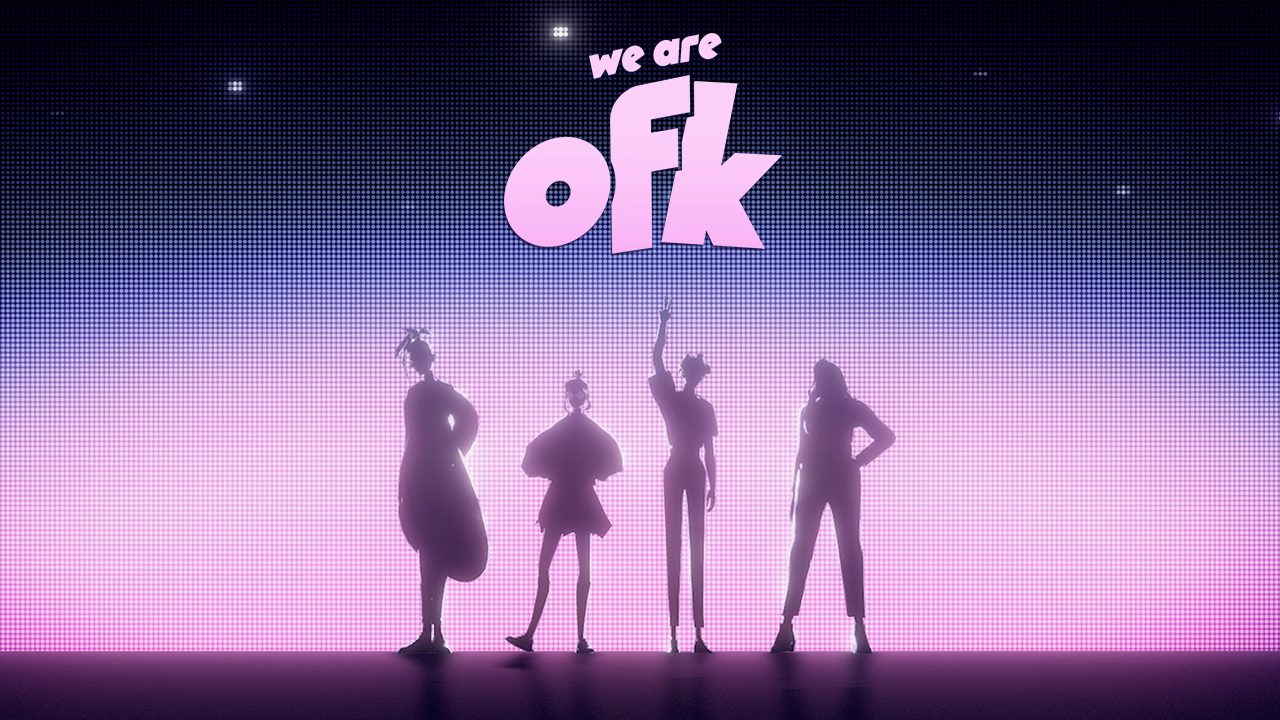 Indiepop music biopic game revealed for PS5 and PS4 – PlayStation.Blog
Hi everyone, I'm Teddy Dief (they / them), Creative Director of Team OFK, coming to PS4 and PS5. You might be familiar with the last game I co-designed, Hyper Light Drifter. I'm here with Itsumi Saito (her / her), from our musical teammates – the indiepop group OFK.
Itsumi: Hiii, I'm Itsumi Saito keyboardist and OFK manager! We performed our first song "Follow / Unfollow" at the Game Awards 2020. You may know it from… everywhere you listen to music!
Teddy bear: We are so excited to be in State of Play! Itsu and I are here to talk about our upcoming musical biopic game and EP, We are OFK.
Itsumi: In many game stories, the villain is a dragon, a man with a sword, an evil corporation. This is not our kind of story. In We are OFK, the bad guy is… the struggles you face when trying to create something: impostor syndrome, heartache, poor communication, people with different dreams and priorities. It's really hard to make music, games, art, videos, novels, whatever! This is the story we want to tell. Our story, how our group came together in Los Angeles and how, so far, we haven't ruined everything.
Teddy bear: Our development team is linked to your story, because our experiences in making games and animations are very similar to yours in creating a group. I'm so glad you all agreed to let us play a game on you.
Itsumi: Teen Me would be so proud if I was a video game protagonist. AND a super gay.
Teddy bear: You are the hero we need.
Itsumi: Hey, thanks. Oo, tell them about OFK gameplay!
Teddy bear: We are OFK is a five-part series, featuring:
Interactive dialogue fully lined with a star-studded cast
Emotional texting, thirsty texting, emoji spam
Five interactive music videos featuring new songs from OFK
Itsumi: Music videos! I ~ can't wait ~ to share our songs with everyone!
Teddy bear: Ouiss! We designed the music videos to allow players to visually participate with the music, so no matter how musical (or not) you are, you can to feel musical while you play!
Itsumi: It's weird ~ The story is about how our band got together, but as we worked on the game it felt like the band got bigger. We're all a bit of a bunch now! The artists, the programmers, the actors who make us heard in the game!
Teddy bear: We are All OFK.
Itsumi: Lol shut up it's so stupid.
Teddy bear: We are all morons.
Itsumi: Agree true. I love this team!
Teddy bear: We love you back.
We Are OFK to be released for PlayStation 5 and PlayStation 4 in 2022, alongside OFK's debut EP