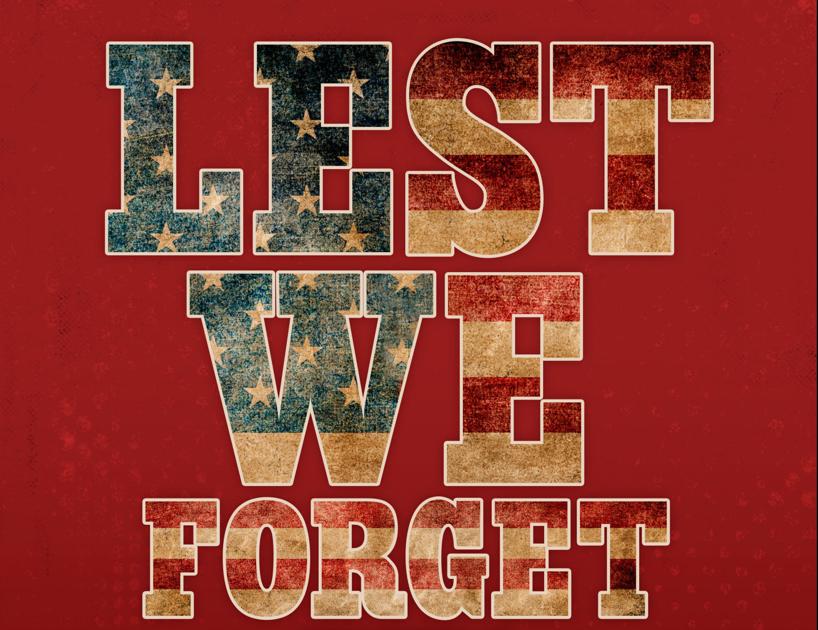 Lest We Forget concert to benefit the veterans center scheduled for Saturday | Local News
Residents of the Carl M. Brashear Radcliff Veterans Center once again worked with award-winning Nashville-based singer, songwriter and producer Tamara Stewart to turn their memories and feelings into songs.
Stewart will perform music from the new album "Lest We Forget Volume II," which is part of the Kentucky Veterans Centers songwriting project, on Saturday at the State Theater in Elizabethtown.
Stewart said this second album is the result of many myself led "songwriting processing groups" with residents of the Kentucky Veterans' Centers.
In addition to being a singer-songwriter, Stewart is also a Certified Trauma Recovery Coach. She uses group sessions not only to discuss topics, like the pandemic and its emotional and physical effects, but also to bring together all kinds of stories and memories. At each session, she said they would create lyrics with the residents' words and thoughts. She then brings the song to the lyrics they wrote.
Stewart said the residents of the Radcliff Veterans Center are amazing to work with. She has been working with them since 2019.
"We laughed and cried and solved life's toughest questions while singing. They are so prolific as co-authors now that we have hosted so many sessions. They never cease to amaze me with their knowledge, wisdom, sense of humor, grace and courage at all levels, "she said.
"No two songs are alike. We wrote songs about their life in all areas. … There is nothing these people cannot tell a story or share a rhyme about. It was such a joy to co-create with them.
Albert Murrell, an Air Force veteran at Radcliff Center, has been involved in this project from the start. He has participated in the writing of more than 20 songs, many of which deal with issues related to the experiences of his military service and civilian life.
"This project has given us a voice to share our stories with our families and the world. I have never participated in something that brings so much joy and pride, "he said in a recent letter. "This project affects more than nursing home veterans. It affects our families, our communities and our fellow veterans. "
Daniel Ausbrooks, an Army veteran at the center, said in a letter upon his arrival at the Radcliff Veterans Center that he was battling the physical effects of a stroke as well as grief after the death of his wife.
"I was in a very low place," he said.
Although he attended the songwriting groups every week, Ausbrooks said he didn't offer much during them. It wasn't until one session, when another resident explained how he missed dancing with his wife, that Ausbrooks began to share some of his thoughts.
This session culminated in a song they wrote called "Until I Get There". It was dedicated to his wife.
"I can't say enough about this project and the effect it had on me," he said.
Lori Jury, director of activities at the Radcliff Veterans Center, said she was honored to be a part of this project.
"This project – their stories, their songs – has been the most rewarding endeavor I have ever been involved in," she said. "Tamara works with the veterans because they share very strong emotions and together they create these songs that will preserve their stories forever."
Stewart said their debut album "Lest We Forget," released in February 2020, was a success. For this album, she said they almost sold out at the State Theater.
On Saturday, they hope for another good performance. The songs cover a variety of topics including friendship, road trips, war and more.
One of the songs from the new album written by residents of the Radcliff Veterans Center is called "Anything Like This". Stewart said the song shared their feelings of being separated from their families during the pandemic.
"The song is compared to all the other upsetting and heartbreaking moments they've witnessed," she said.
Stewart said there was also a very touching song written in honor of the staff and first responders who survived the most unthinkable 18 months of their professional careers.
"We really hope Hardin County comes to the show to hear these songs and maybe even buy an album," said Stewart.
The jury said all proceeds from the concert will help support the programs and veterans needs of the Radcliff Veterans Center.
Although they cannot attend in person, residents of Kentucky Veterans' Centers across the state will watch the concert live.
"I hope the community comes out in force, as they did for the last concert, to support this project and show the veterans of the Radcliff Veterans Center and all centers how much we support and honor them," said the jury.
Tickets for the concert, which is scheduled for 7 p.m. Saturday, can be purchased on the State Theater's website, thestate270.org.