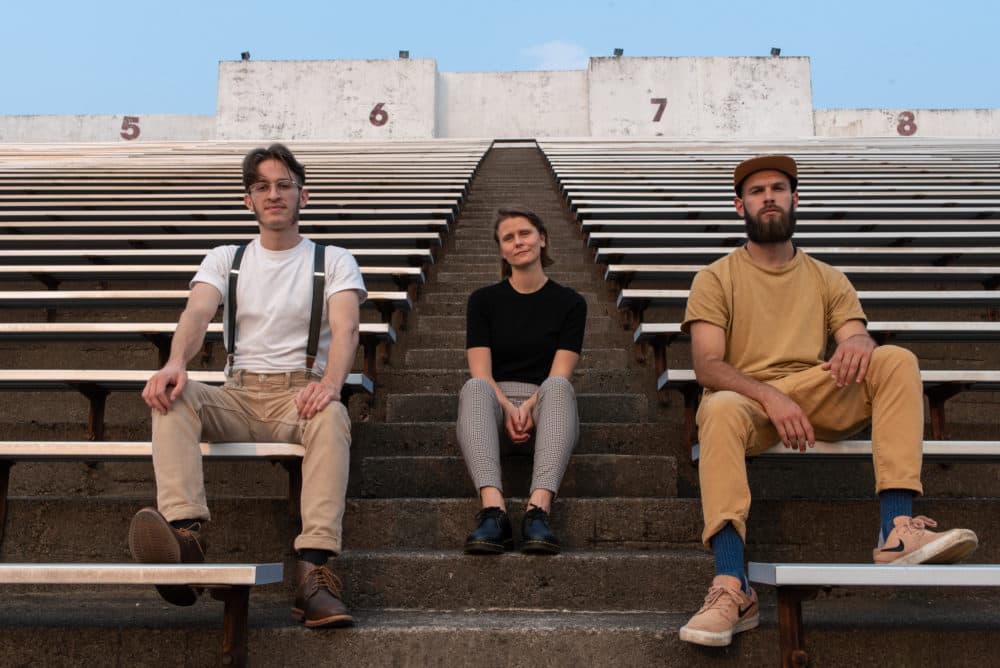 Listen: After pandemic breakup, Boston indie rocker Tory Silver wants to drop it all
This is an exclusive first song, part of WBUR's efforts to showcase New England musicians.
---
---
About two-thirds of the way through Tory Silver's "A Little Slower," a smashing garage rock tune, everything stops. When the guitar returns, it is subdued and alone. Then a cello enters slowly, in a grave and dismal tone. A gas synth, which previously provided the song's playful motif, suddenly sounds languid. "Can we try a little slower now?" The money is singing. The song ends before she can get a response.
Sometimes life comes to you quickly. For Silver, it was in the form – what else – of a pandemic rupture. That, coupled with the apocalyptic tenor of the news, overwhelmed her. The Boston-based singer-songwriter wrote "A Little Slower" in response to that sentiment. "I felt like everything was moving in such a fast and hard way," she says. "Sometimes you just want to absorb information, like let it breathe a little bit. But I felt like it couldn't be.
The first half of the song seems more clearly about breaking up a relationship. "Can it be much harder now?" Silver sings. "Should we be trying a lot harder now?" But Silver says these lines have a double meaning. Yes, they describe the fading hope of a fading relationship. But they were also inspired by the country's polarized political atmosphere. Silver says she found herself wishing that people on the political right "would open up a bit more and be more understanding." And, likewise, that people on the left – including herself – would slow down their voracious consumption of information, pause before reacting to each headline. "As a society… how can we try harder? Money said. "And what's worth trying to do better, and what's not?" "
"A Little Slower" is the final track from Silver's upcoming album, "Slowly", released on January 28th. She sees "A Little Slower" as a summary of the whole project, which she wrote for the most part during the pandemic. (The album was arranged and recorded with his band: Marcel Damiano on bass and guitar, Ray Cohen on drums, Kevin O'Connell on keyboards, Carly Kraft on backing vocals, Jeff Tang on cello and Leticia Filizzola on guitar.) The album documents a painful period in Silver's life. The final moments of "A Little Slower" represent "letting go of it all," she said. The song ends with a question, but it's comfortable in its lack of resolution. For Silver, it's growth.