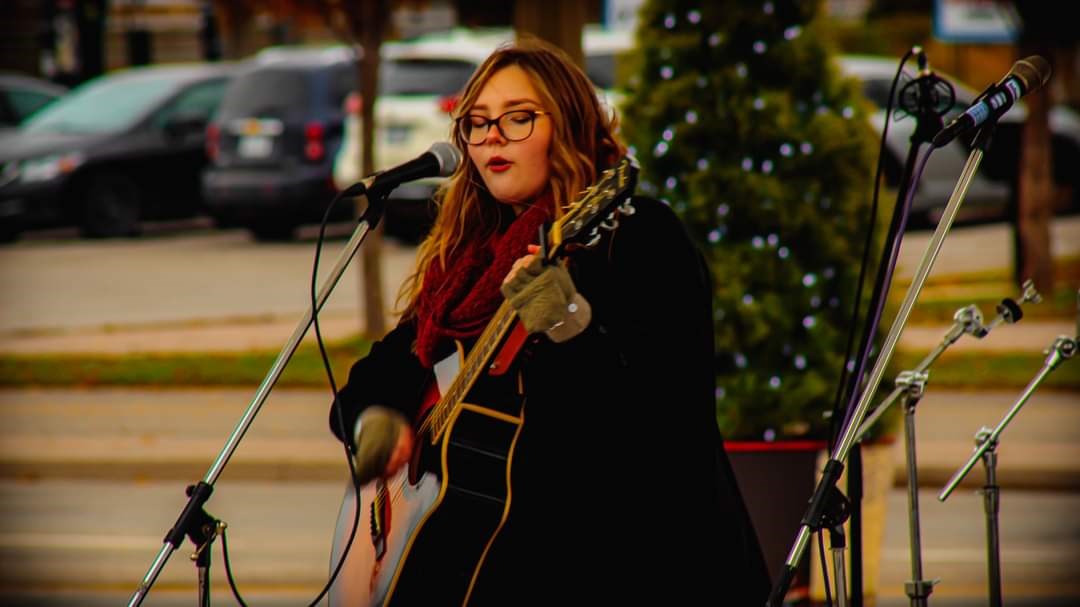 Local singer-songwriter enjoys sharing stories through music
"I love to create a story with what I write, and I think folk (music) has a really good way of showing it," says the local singer-songwriter.
Like musicians around the world, local singer-songwriter Madison Mueller has had to find unique ways to get her music heard.
"The last two years have been very different… it's taken a lot of trying to figure it out," said the 21-year-old Barrie native. "It didn't stop a lot of musicians, which is great, but it definitely put a stop to live music, which is a huge aspect of putting yourself in the world and making people known, but you find ways around this and I feel I have been able to do it over the past year or so.
Despite the pandemic restrictions, Mueller has worked hard to continue advancing his career, having released a new single "Sweet Bitterness" earlier this year. The song, which she said she wrote during the provincial lockdown, is a nostalgic throwback to the innocence – and the joys – of being a child.
"It's about the idea of ​​missing out on childhood and coming to terms with the fact that you had a really great excitement about things, and that's hard to come by growing up," she said. "It's very nostalgic and intends to want to feel that luminosity again. "
In the past year, Mueller also received five International Singer Songwriters Association (ISSA) nominations and five Josie Music Awards (JMA's) nominations this year.
She received the ISSA Rising Star of the Year award, making her her fourth ISSA award in three years – and her new single was nominated for song of the year at four independent awards shows. distinct.
"This year I wasn't really expecting much because I couldn't travel and do almost as much as I wanted, but it was really exciting to continue to be a part of it and see people are still very interested in What am I doing. "
Mueller initially started out with a more "indie-rock" style in his music, but his music moved on to a more folkloric sound.
"I love making a story out of what I write, and I think folk (music) has a really good way of showing it."
As for her next chapter, Mueller said that while the uncertainty in the world right now makes it difficult to make concrete plans, she would like to start performing live again.
"There is definitely one aspect that I really miss," she said, adding that she was also busy writing and creating new music. "It's really a day-to-day thing to take right now, but I'm doing all I can to stay in it."
For more information – or to listen to music from Mueller, click here.