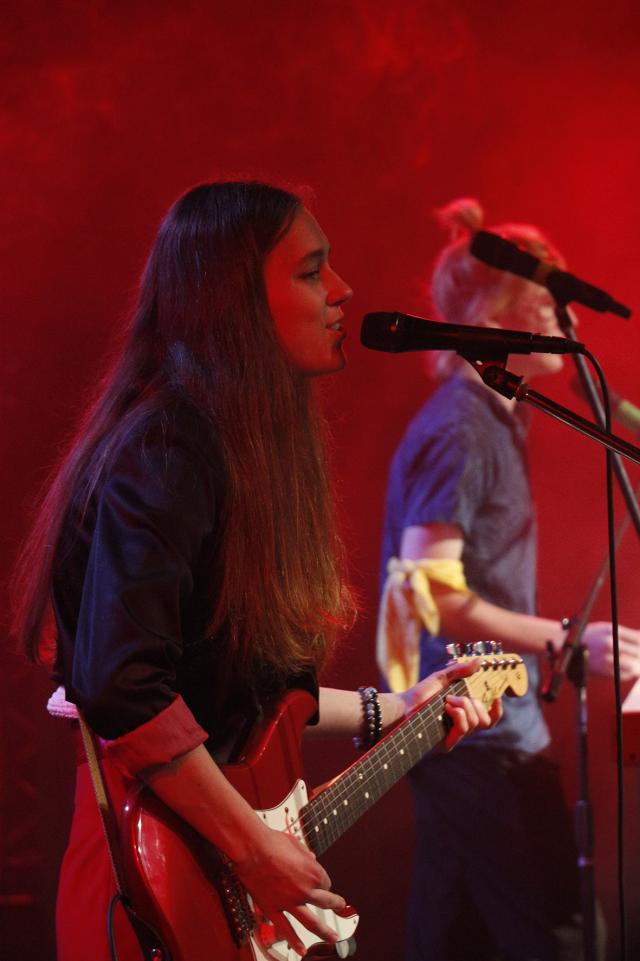 New degree hits the right tempo for teenage songwriter
A singer-guitarist from Caloundra who graduated with an Ace in grade 12 after playing in local cafes since she was 14 is one of the Sunshine Coast University's first undergraduate music students.
Ella Mathison, a graduate of Meridan State College last year, enrolled in USC's new degree this semester to carve out a long-term career in a music industry resurrecting itself from the Covid upheaval.
"I got final grades of As, but I was still surprised by my ATAR of 92.2 because I had studied four arts subjects," the 18-year-old said.
"My obsession with music started in high school, thanks to music teachers who always went above and beyond to help me get my grades, music and arts awards, and real-life gigging opportunities. And I loved the annual Battle of the Bands.
"I've been performing concerts for four years now as a soloist in cafes and restaurants and I'm finalizing one of my original songs to be released this year."
Ella, who took part in the Have You Got The Voice singing contest at NightQuarter last year, said her goal is to get her original music heard by people around the world.
"While songwriting is my passion and will probably be my favorite class in this degree, I am incredibly enthusiastic about the business and marketing classes which I hope will equip me with the skills to create my own brand," she said. .
"I want to come out of this degree with all the skills necessary to become a well-known local artist and have my music played on Spotify and heard by listeners around the world."
Ella chose the USC program over offers to study music at two universities in Brisbane.
"I had heard so much noise about USC's new degree – amazing things about it not being an average practical course, but a course in which I would learn how to market myself and learn the necessary skills to thrive in the industry," she said.
She was also impressed with the state-of-the-art recording studios and performance spaces on the Sippy Downs campus, which she will experience during orientation from Monday February 21 and when classes begin in from Monday 28 February.
Contemporary music teacher Dr Andy Ward said the degree aims to encourage ethical and sustainable careers for students, with a focus on producing original music and learning about success in the industry.
It is taught by industry professionals and recording artists such as Aria Award-winning Dr. Lachlan Goold and Gold Disc-winning songwriter and producer Dr. Ward.
"The degree is designed to develop students' creative, technical, performance and entrepreneurial skills to prepare them for a dynamic future in the global music market," he said.