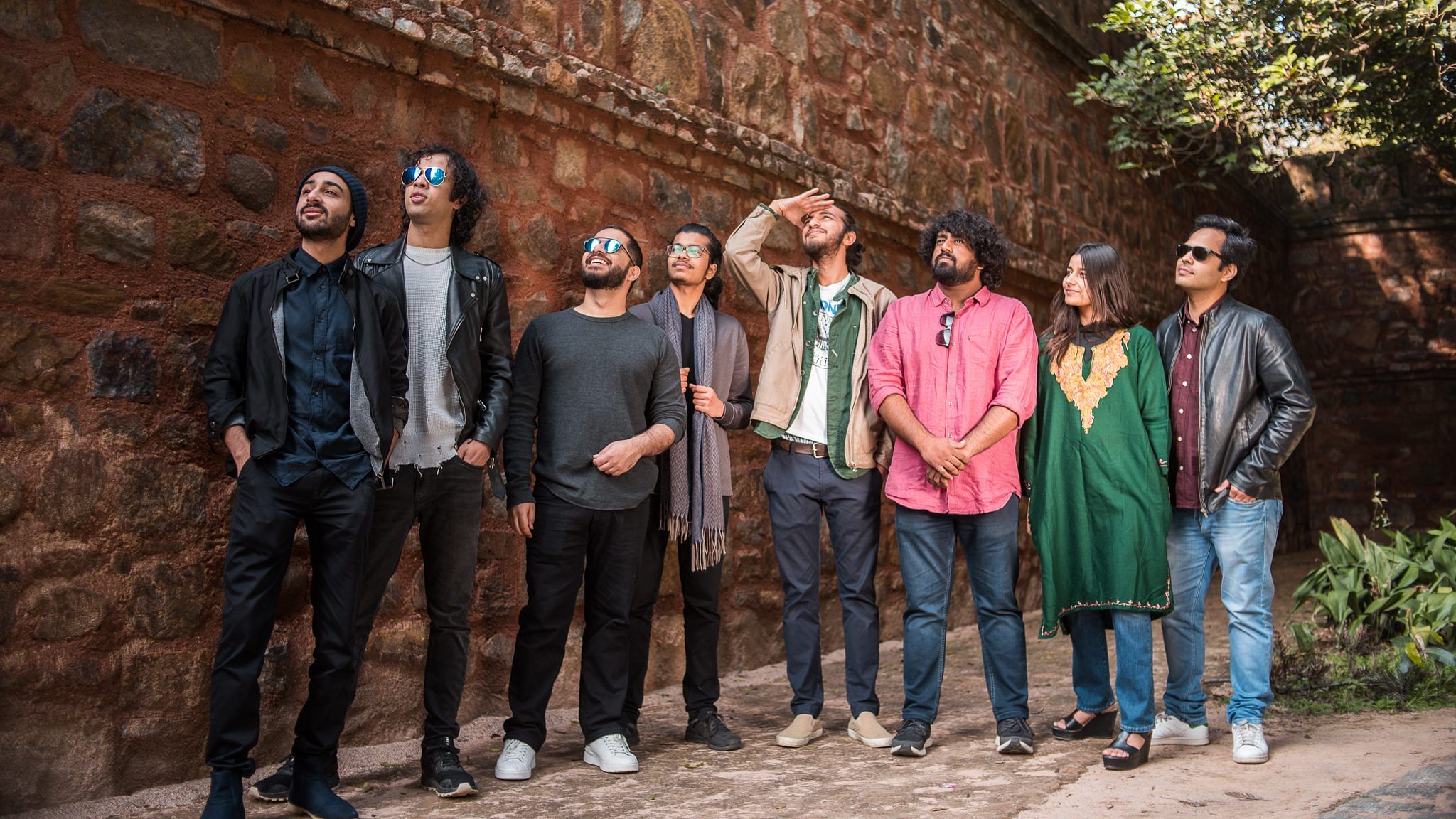 Revisit Project's desi jazz brings in audiences but no money. This is India's independent music scene
EWhen guitarist Kanu 'The Fender Bender' Gangahar walks into a wedding or party venue in a suit and tie, the first thing he does is seek out the buffet table. He loves chicken, which happens to be the title of The Revisit Project's theme song. It's become something of a ritual for the seven-member Delhi-based jazz/funk band. "After we eat, we play our theme song, 'Chicken,'" the band members said, almost in unison. Some started humming the catchy tune, as drummer Aditya 'The Wonder Kid' Bhagavatua slapped his thighs in time to the music.
Although not the only kid on the block, The Revisit Project demystifies the complexity and rigor of jazz with a distinctive style. desi turn. He takes highly technical styles of music, those often seen as uniquely Western, and redefines them in an Indian context. Their music combines solid groove, old school funk and rhythmic jazz with sharp observations on life, love and politics in India.
But to survive as independent musicians, the band play in the market through live gigs and invest that money into creating their music and releasing albums. Wedding concerts are their bread and butter. And so they dress up when the occasion calls for it and sing old Bollywood hits and popular covers to newlywed couples, their parents and grandparents and hundreds of guests.
Most of them wouldn't have heard of The Revisit Projects' Brown Man's Funk, which takes listeners through key events in India's history, from the making of the Constitution to three wars, the green revolution and liberalisation. But the grind makes the reward all the sweeter when stripped of their suits and ties, they perform original numbers at live shows for their fans.
Add to that the popularity of Revisit's instrumental music in an industry where much attention is focused on vocals, and the band's music emerges as an interesting addition to the independent music scene in India.
Having started in 2014 as a tribute band aiming to rediscover the lost gems of Hindi film music through fresh, groove-heavy renditions, The Revisit Project began making original music in 2017 with their debut album "Here We Go". By 2020 he had become an established name with hits like "Brown Man's Funk", "Take That Sorry (Up Yours)" and "Did You Just Assume My Fender", earning recognition from publications such as Rolling Stone India, A buzzing heart and Indian music journals. He has four albums to his credit.
Before picking up his saxophone during their jam session, Abhay Sharma, who writes the lyrics for the band's non-instrumental tracks, said, "Personally, and the band might not agree with this, but the music is to hold a mirror up to society. I try to write lyrics that everyone can relate to.
Karan Wadhwa, bassist, is among those who disagree. "I don't think the process of creating music has to do with showing society what they are. In my opinion, your music is the product of what you listen to.
---
Also read: From Prateek Kuhad to When Chai Met Toast, indie music rises from the ashes of the 90s
---
Money, money, money
The title track from the band's latest album "Capitalist Musician in a Left Leaning Avatar" explores the challenges of making money as an independent musician. This is a subject that the group knows well.
"Recording a song in a studio for a day will cost you at least Rs 10,000. Mixing and mastering will cost around Rs 20,000. If you want a good artwork for the cover, it will be another Rs 3,000, plus Rs 10,000 if you want a video. After all this, it takes around Rs 5,000 to promote your song through Google ads, Instagram promotions, etc. Our fourth album cost around Rs 8 lakh to make," said Sharma.
For upcoming mid-level bands like The Revisit Project, live shows at weddings are the main source of income. Then there are company gigs, where they usually don't play a lot of original music. "Often, musicians don't want to play these concerts. But I think it's important for every musician to do them. It teaches you how to deal with the business side of music. And there is money, good money, in live shows," Wadhwa said.
The sad truth is that independent musicians don't make money from the music they've recorded. "Records give you live gigs that you earn. Modern label deals will give you gigs to play, they won't pay you to make music like the labels of the 60s or 70s," Sharma added.
Independent artists today therefore have to wear many hats – in addition to being musicians, they have to be entrepreneurs, business people, content creators, editors and managers. Almost all members of The Revisit Project also work as session musicians and have freelance projects.
The only female member, singer Vrnda 'The Soul Queen' Dhar, is currently pursuing a master's degree at the Tata Institute of Social Sciences (TISS), having majored in sociology and psychology at Lady Shri Ram College (LSR). "Although a lot of people think having another job doesn't leave you time for music, I always try to achieve that pattern. I am currently doing my masters online and continue to play many gigs while graduating," Dhar said.
The other gang members – Rythem 'The Wise' Bansal (keyboards) and Varun 'The Groove' Rajasekharan (percussion) – also play freelance gigs.
But according to The Revisit Project, streaming platforms have increased their visibility. With nearly 75,000 streams to their top song on Spotify, The Revisit Project's follower count continues to grow. But streaming platforms like Spotify and Apple Music don't generate much revenue for artists like them. Even with thousands of monthly listeners, the band earned roughly Rs 1,500 from Spotify. "Spotify works best for individual bedroom producers when they're producing a lot of songs," Sharma said.
---
Also Read: 'In Movies I've Mostly Sung For Bad Girls' – Why Usha Uthup Is More Than Bollywood Songs
---
delhi beats
For a long time, cities such as Mumbai, Kolkata and Bengaluru were known for their vibrant independent music scene.
In this aspect, Delhi is one of the best places for a group like Revisit. "Compared to Kolkata, Chennai or even Bengaluru, Delhi offers more opportunities, especially for bands that play instrumental music," says Sharma, who has worked with artists such as Shankar Mahadevan in Mumbai. He argues that Delhi has one of the best club scenes in India, rivaled perhaps only by Mumbai. "And even then, for many artists in Mumbai, the organizers of their events are in Delhi. For singers too, Delhi is a great place as the wedding and corporate section is huge here.
The group also observed that audiences in Delhi are more receptive to instrumental pieces than people in other cities.
Jazz, which had its roots in protest music, was considered elite music in India. Fortunately, bands like The Revisit Project, The Many Roots Ensemble, Jatayu and T.ill Apes are challenging these conceptions, changing the country's indie music scene for the better.
(Edited by Prashant)