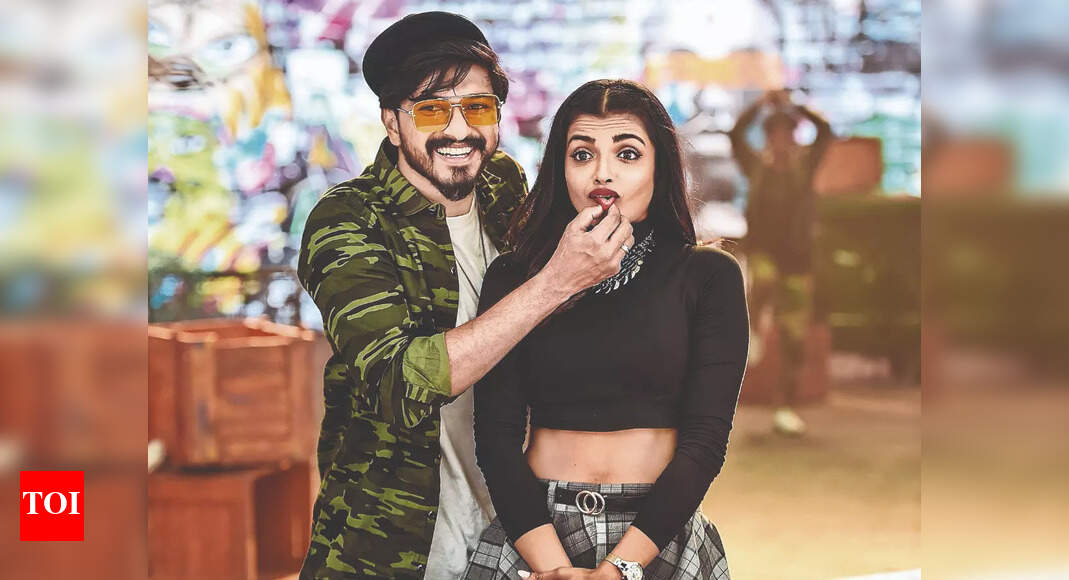 Shoot at Site: Mugen's new music video is shot using virtual production technology | Tamil Cinema News
Following the response to his first music video Mayakkurriye, Bigg Boss Tamil season 3 winner Mugen Rao shot for another music video, which has Ashna Zaveri as the lead actress. The song, Oththa Thamarai, is composed by Sandy, a debutante, and Bala writes the lyrics and sings it. Rapper Nixon also sang the rap parts there.
"This is the first music video in Tamil to use the latest virtual production technology. The setting of the song is a foreign country, which we have recreated using background visuals using LED panels and props in the foreground. It's an experimental attempt," says its director TR Bala, who has been part of Velayudham, Jilla and Puli, and has shot more than 50 TV commercials.
He adds, "The hero is part of a music troupe led by his friend and tries to propose to the heroine with a single lotus. We have a bus stop, the exterior and interior of a club, a forest and a temple."

Mugen Rao, actor
I come from an independent musical background, so I know the struggle of independent artists. The moment I heard the song, I liked it because it has a catchy hook. The story, too, is cute. I loved being part of the first Tamil music video made with virtual production.
Ashna Zaveri, actress
This music video was shot unlike the other videos. They used LED technology, which I believe has never been done in our music videos before. The output is fantastic.
TR Bala, director
Sridhar Master who choreographed this song has released a signature step that is sure to become a trend. We plan to release this music video on April 14 for Tamil New Year.