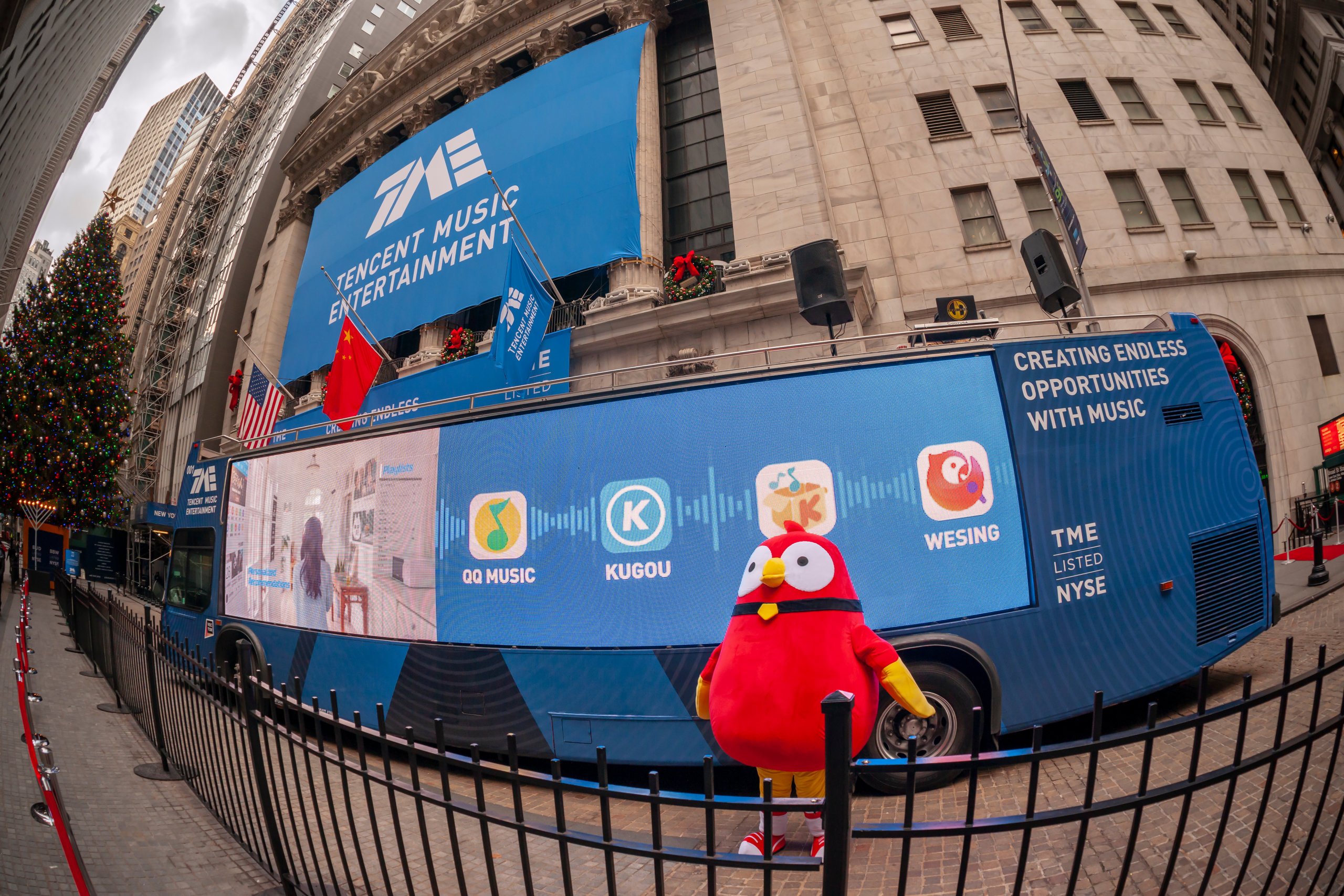 Tencent Music launches 'TME Business Intelligence for Artists'. It's a lot like Spotify for artists.
Tencent Music Entertainment, owner of China's largest music streaming services, has launched a suite of real-time data and analytics for artists and their teams called "TME Business Intelligence for Artists".
TME says the goal of the new platform is "to provide partners with services that allow music labels and artists to access real-time data on the performance of musical works and to observe the trends in the music industry".
The description of TME's new platform resembles the service offered by Spotify's "Spotify for Artists" platform. Spear in 2017, SPOT's own app allows artists and their managers to manage tasks such as adding a canvas, updating bios, and tracking the performance of new releases.
Spotify for Artists also allows artist teams to submit playlists and provides updates on audience, song and playlist statistics.
Labels previously didn't have access to what managers and artists could see in Spotify for Artists, until November 2020, when Spotify moved its user base to Spotify Analytics (a data dashboard for labels and distributors) in Spotify For Artists.
TME says its Business Intelligence application "updates data 150 times a day by mining data across multiple platforms."
Tencent Music, majority-owned by Chinese tech giant Tencent Holdings, operates music platforms in China, including its flagship music app QQ Music, as well as Kugou, Kuwo, and an online karaoke service, WeSing.
TME says its new business intelligence app offers various "modules", which display information such as a "data overview, artist overview, song performance and digital album analysis" to illustrate "all the key information needed to labels to track the performance of copyrighted works".
TME says the portal "also enables artists to understand their listeners and helps content creators understand music industry trends and user preferences, enabling music professionals to better understand the business value behind the data." ".
---
In addition, TME claims that it uses its access to its own TME research institute to develop "industry reviews" and "in-depth analytical reports" on a "regular basis" that will appear in the Business Intelligence application.
TME says this content will bring "new insights to content creators and the industry as a whole, which will drive business growth and improve the efficiency of content creation, promotion and distribution." .
TME also plans to publish industry news in its Business Intelligence app, which it says will "guide music professionals on emerging market trends."
"TME continues its efforts in technology innovation and resource integration to reinvigorate the music services ecosystem, supporting and enabling more content creators to maximize their potential and value, and creating more opportunities for the whole sector."

Entertainment Tencent Music
Tencent Music Entertainment says the launch of its new analytics platform marks a "deepening" of what it calls its "dual-engine content and platform strategy".
The news follows the launch of TME distribution service in April called "One click for all"which allows independent musicians registered on its Tencent Musician platform to distribute their music on more than 150 platforms worldwide, including Spotify, YouTube, Apple Music and others.
The Tencent Musician platform is an initiative of independent artists previously known as the "Tencent Musician Program". It was launched in 2017 and by the end of 2021, the number of musicians enrolled in the program reached more than 300,000.
In TME's 2021 annual report, recently filed by the SEC, the publicly traded company explains that the Tencent Musician platform is an online service "allowing selected aspiring artists to upload original music" to its platform.
TME says that "Cultivating original works and enriching the ecosystem of independent musicians through [its] Tencent Musician Platform is another key source of our content differentiation."
---
Added TME in its new app announcement today (July 13): "With coverage ranging from music charts to music data, and from individual to commercial services, TME BI for Artists aims to promote the healthy development of the Chinese music industry.
"TME continues its efforts in technology innovation and resource integration to reinvigorate the music services ecosystem, supporting and enabling more content creators to maximize their potential and value, and creating more opportunities for the whole sector."The music industry around the world