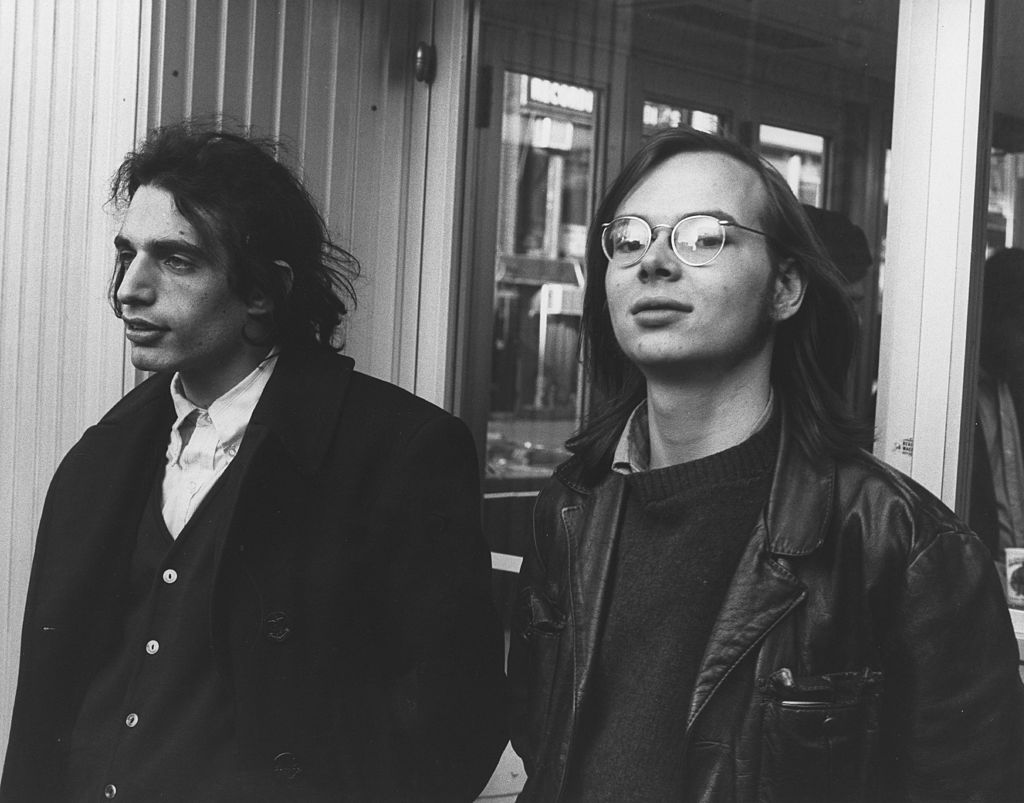 The 10 best independent and alternative covers of Steely Dan
Once upon a time, Dan of steel were hipsters. As leader Donald Fagen explained in his 2013 book, Prominent hipsters, he and Steely Dan co-founder Walter Becker grew up aficionados of cool pre-rock 'n roll, studying jazz and writers of the Beat Generation. During the group's original run in the 1970s, they were part of the Voice of the village the polls of critics even as their music became progressively softer, smoother and more popular. "We were sort of on the cusp of the counterculture and whatever happened after that," Fagen said. TOURNAMENT in a recent interview on the band's new live album, Northeast corridor.
Over the past half century, Steely Dan has been heroes and villains in equal measure – subversive iconoclasts to some, mundane elevator music hacks to others. Even though they played the role of establishment heels who stole Eminem of a Grammy, Steely Dan went on to influence several generations of indie and alternative rock groups like Wilco Where The Minutemen, who sometimes try their own interpretation of the harmonically complex songs of Fagen and Becker. In the spirit of our previous list of punk tributes to Bob Dylan, here are the top 10 indie and alternative covers of Steely Dan.
10. Wilco – "Any adult dude will tell you"
A few months after Steely Dan released his return album at the 2000 Grammy Awards, Two unnatural, the group received an unexpected tribute from lowbrow comedy filmmakers Peter and Bobby Farrelly. For Jim Carrey's great summer comedy Me, me and Irene, the Farrellys commissioned 8 modern rock groups to fill half of the soundtrack's album with covers of Steely Dan. Some of the covers aren't the most flattering time capsule of the turn of the millennium, like smash the mouth turn "Do It Again" into, well, a Smash Mouth song. But Jay Bennett-era Wilco, fresh out of the making Summer teeth, slip beautifully into a standout from the 1974s Bretzel logic.
9. Feed Me Jack – "Reelin 'in the Years"
On their 2015 Blankets Santa Cruz's math rock sextet EP Feed Me Jack put their own twist on songs from the Beatles, Weezer, and Steely Dan. Instead of leaning into the propulsive swing that made the original 'Reelin' in the Years' such a hit, Feed Me Jack makes the song a bit slower and smoother before bursting into a playful start-stop bridge. .
8. Nash Kato – "Dirty Work"
Craving for exaggeration frontman Nathan "Nash Kato" Kaatrud is no stranger to recreating AM Gold, as a Neil Diamond cover became the biggest hit of his group. But on the 2007 compilation Maestros of Cool – A Tribute to Steely Dan, Nash Kato went the extra mile to nail every little instrumental nuance of "Dirty Work" from early 1972, I can't buy a thrill.
7. Vulfpeck – "Child Charlemagne"
Michigan indie-funk quartet Vulfpeck are inspired by the kind of professional R&B session musicians that Steely Dan frequently hired to play on their albums. So when Vulfpeck covered the band, they wisely picked the funniest track from Steely Dan's funniest album, the Royal scam single "Kid Charlemagne", with two guitarists harmonizing on a recreation of Larry Carlton's iconic solo. In 2016, the drummer of the original "Kid Charlemagne" and many other Steely Dan classics, Bernard Purdie, joined Vulfpeck on stage at the Brooklyn Bowl to perform the song.
6. Joe Jackson – "King of the World"
Perhaps it's no surprise that someone like the British singer / songwriter Joe jackson – whose work includes both pop hits and jazzy experiments – is a big enough fan to cover several Steely Dan songs, including an excellent 2019 studio recording of "Night By Night." But even better is his interpretation of "King of the World" in the 2000s. Summer in the City: Living in New York, which captures the apocalyptic foreboding of Countdown to ecstasythe epic closing track of while putting a slight twist on the percussion arrangement.
5. Mountain goats – "FM"
Few musicians can exhibit the genius of Steely Dan with more insight than Mountain goats singer / songwriter John Darnielle, who wrote a tribute column to Walter Becker for Weekly entertainment after Becker's death in 2017. But Darnielle's early lo-fi work – often recorded straight to the cassette deck of a boombox – is almost the perfect opposite of Steely Dan's expensive studio perfectionism. Cover of Steely Dan's hit title song for the 1978 film FM on the 1995 Mountain Goats album, Sweden, plays beautifully with that tension, adding a lot of band hiss to the song's "not at all static" chorus.
4. Bill Callahan and Bonnie "Prince" Billie feat. Bill MacKay – "Deacon Blues"
In 2020, SmogBill Callahan and Will Oldham (aka Bonnie "Prince" Billie) got together for a series of covers with different collaborators – mostly songs from the 1970s by Robert Wyatt, Little Feat and Jerry Jeff Walker. One of those covers was "Deacon Blues", the melancholy hit of Steely Dan's 1977 magnum opus, Aja. No one is working the saxophone on Callahan's softly sung rendition of "Deacon Blues," but the song slides over a lush bed of acoustic and electric guitars, including a gorgeous closing solo from Chicago guitarist Bill MacKay.
3. Ben Folds Five – "Barrytown"
One year later Ben fold five included sweet Steely Dan-esque jams like "Jane" on their 1999 album, The unauthorized biography of Reinhold Messner, they covered Bretzel logic deep cut "Barrytown" for the Me, me and Irene soundtrack. It turned out to be the last recording of the group's original run, however. Ben Folds Five announced their breakup just months after playing "Barrytown" on The Late Show with David Letterman, one of their last performances before reuniting 8 years later.
2. The Minutemen – "Doctor Wu"
The Minutemen Double Nickels on the Dime is one of the greatest punk albums of the '80s, in part because the San Pedro trio were less shy than their contemporaries about embracing their classic rock influences. The sprawling 1984 double LP was the only punk album containing covers of Steely Dan alongside Van halen and Creedence Clearwater Revival. Like the other covers, The Minutemen's version of "Doctor Wu" cuts the song down to less than half of its original length, with D. Boon and Mike Watt sharing the lead vocals. But even in the song's compressed 100-second form, D. Boon still managed to cram into a killer guitar solo.
1. Tori Amos – "Do it again"
Tori Amos covered a number of cantankerous baby boomers like Tom is waiting and Neil young on his 2001 album, Strange little girls, but she had already taken over Steely Dan years earlier. Amos' 1998 cover of "Do It Again" published on the B-side of her biggest Hot 100 hit, "Spark", is as surprising a reinvention of the song as her cover of "Smells Like Teen Spirit". Slowing the song down into a menacing trip-hop groove, Amos' "Do It Again" highlights the greed, lust, and violence in the lyrics that sounded so disarming in Steely Dan's groundbreaking 1972 single.