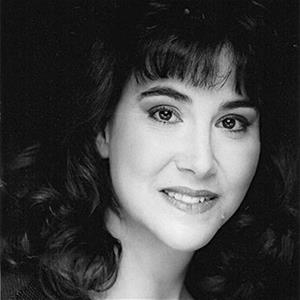 The SBU choir and soloists will perform a stage production Sunday at the university's Quick Center for the Arts
April 21, 2022
The SBU Choir and St. Bonaventure Soloists will perform a musical production at 2 p.m. on Sunday, April 24 at the Regina A. Quick Center for the Arts on campus.
Free and open to the public, "A Day in the Life" is a stage collaboration between students and Dr. Rachel M. Harris, Lenna's visiting professor this semester at the university.
"I have fun working with these incredibly bright and talented students in St. Bonaventure," said Harris, a freelance opera director based in Baton Rouge, Louisiana.
Harris began her directing career in 1997 working with Boston University and the Boston University Tanglewood Institute.
She is resident artistic director for the Heartland Opera Theatre, Varna International Opera Academy and Southeastern Louisiana University; and a former resident artistic director at SUNY-Potsdam and the University of Utah.
Harris' independent credits include Opera Louisiana, University of Missouri-Kansas City, Loyola University, Druid City Opera Workshop, Raven Summer Opera, Sam Houston State and Louisiana State University.
She holds a Doctor of Musical Arts from LSU, a Bachelor of Music in Vocal Performance from SUNY-Fredonia, and a Master of Music in Opera from Binghamton University, in conjunction with the training program in residence of artists of opera Tri-Cities.
For more information about Harris, visit his website.
______________
About the University: The nation's first Franciscan university, Université Saint-Bonaventure is a community committed to transforming the lives of our students inside and outside the classroom, inspiring them with a lifelong commitment to service and citizenship. St. Bonaventure was named the 5th regional college value in the North in the 2022 edition of US News and World Report's College Rankings.