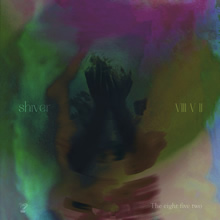 Reviewed by Ian Phillips.
By The Eight Five Two, Independent 2022.
The Eight Five Two is a four-piece band from Sydney and Thrill is their impressive debut single.
The band is an offshoot of the de la Hoyde brothers who are known for their work (both individually and together) with various electronic artists, with pop artist Nick de la Hoyde, and also with their alternative rock band Monks of Mellonwah. .
The brothers, John, Joe, Nick and Timm, were born in Australia but grew up on Lantau Island in Hong Kong, at a place called Discovery Bay.
After returning to Australia, they all found their way to music.
John and Joe through the various bands they played in before moving into songwriting and production; Nick who discovered music while playing football in Barcelona; and Timm whose love for Asian culture was expressed through time in Tokyo drawing manga and discovering Ableton, a German music software company.
They brought these varied life experiences to their composition and performance.
The sound on Thrill is lush, like all the tracks I've heard from them, suggesting they're comfortable with the studio and the recording process.
They are also good musicians who can produce a carefully crafted song that is sonically interesting and not just one-dimensional.
Thrill it's not being able to let go.
Memories of the past that we cling to in hopes of somehow rekindling the feelings.
Memories that send shivers down your spine.
Memory that lingers and defies time.
Although I have reviewed other songs released by Nick and the other brothers, I think Thrill is the first I hear from them as a collective involving them all.
The brothers are pushing boundaries and exploring a lot of musical opportunities right now, but I think there's a lot of potential in The Eight Five Two.
Thrill is a good start. Let's see how they can build on it.