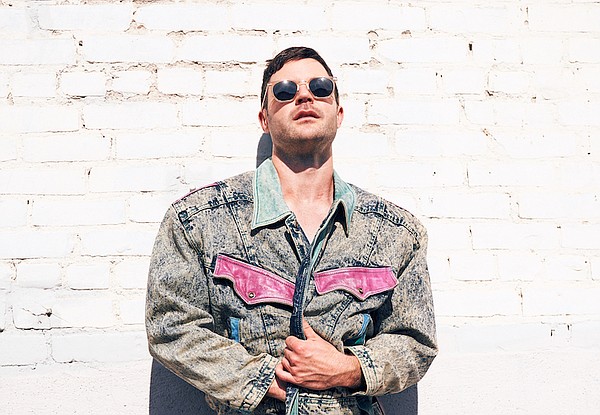 With the success of "Hometown," Chattanooga country singer/songwriter Brandon Stansell comes to terms with his life
Growing up gay in the Georgetown, Hamilton County area, life wasn't always easy, Brandon Stansell said, but lots of therapy and a small supportive community helped him become the man for himself. it is today. And he couldn't be happier.
As a country music singer-songwriter, Stansell has championed the queer community and the advancement of LGBTQ artists in a traditionally conservative genre.
In 2018, the music video for her single "Hometown" was the first LGBTQ-themed video to air on CMT and was named one of Rolling Stone's Top 10 Country Videos of the Year. In 2020 he released 'Hurt People', a heartbreaking EP about his own family's response to his coming out.
The EP also served as the soundtrack to his documentary, "Three Chords and a Lie", the title of which is a play on Harlan Howard's quote about country music being essentially "three chords and the truth". Stansell discussed his struggles with his Southern Baptist family as he prepared for his first show in his hometown. The documentary was produced by OutTV and former Chattanoogan Leslie Jordan, an actor, singer and author who has long been openly gay. It premiered at OutFest in Los Angeles in August 2020.
Stansell said the journey hasn't always been easy, but he's happy today because of — or despite — it.
"I grew up in a little little Baptist church in Georgetown, and they told me all sins were equal unless you're gay," he said in a Zoom interview. "Then you hit the lottery. I was so ashamed.
"Besides, thanks to years of therapy and a good community, there's nothing I would change. Being gay is one of my favorite things about myself. I'm happy with who I am in this world."
Stansell said he and Jordan met while waiting in line at a Starbucks in Los Angeles. Stansell said he couldn't remember exactly how or why the two started talking, but they determined country artist Ty Herndon was a mutual friend.
"And neither me nor Leslie had ever met a stranger, so we started talking," Stansell recalled.
Stansell is perhaps best known for the song "Hometown," which he released in 2017.
The song opens with:
I haven't seen you in a while
With your only red light and your Baptist steeple
People here are hard to deal with
Memories that are harder to erase
Of all the things that make up what was home
It's funny how they make me feel alone.
No one was more surprised by its success than Stansell, who said he never intended to publish it because it's so personal. He sang it one night at a gathering in his backyard and friends immediately told him it would be his next single. His themes of feeling left out, for whatever reason, are universal, he said.
"This straight white woman ran up to me when I was done and was like, 'I should have written that,'" he said. "I was so convinced that this song wouldn't fit anywhere."
Stansell returns to his hometown on Thursday for an acoustic set at Gate 11 Distillery at Chattanooga Choo Choo. He last played there in the fall of 2019.
"We're really excited to have him back," said owner Bill Lee.
"He drew a big crowd of locals last time out, and we're excited to see how he's fared."
Stansell's latest project, "This Must Be the Place", was released as an EP in September 2021. A new LP version, which contains the original six tracks and four new songs, was released on June 24.
Contact Barry Courter at [email protected] or 423-757-6354. Follow him on Twitter @BarryJC.
If you are going to
– What: Brandon Stansell with Courtney Cole in concert
– When: 8 p.m. Thursday, August 25
– Where: Gate Distillery 11, 1400 Market Street, Suite 108
– Tickets: $15
– Telephone: 423-425-4283